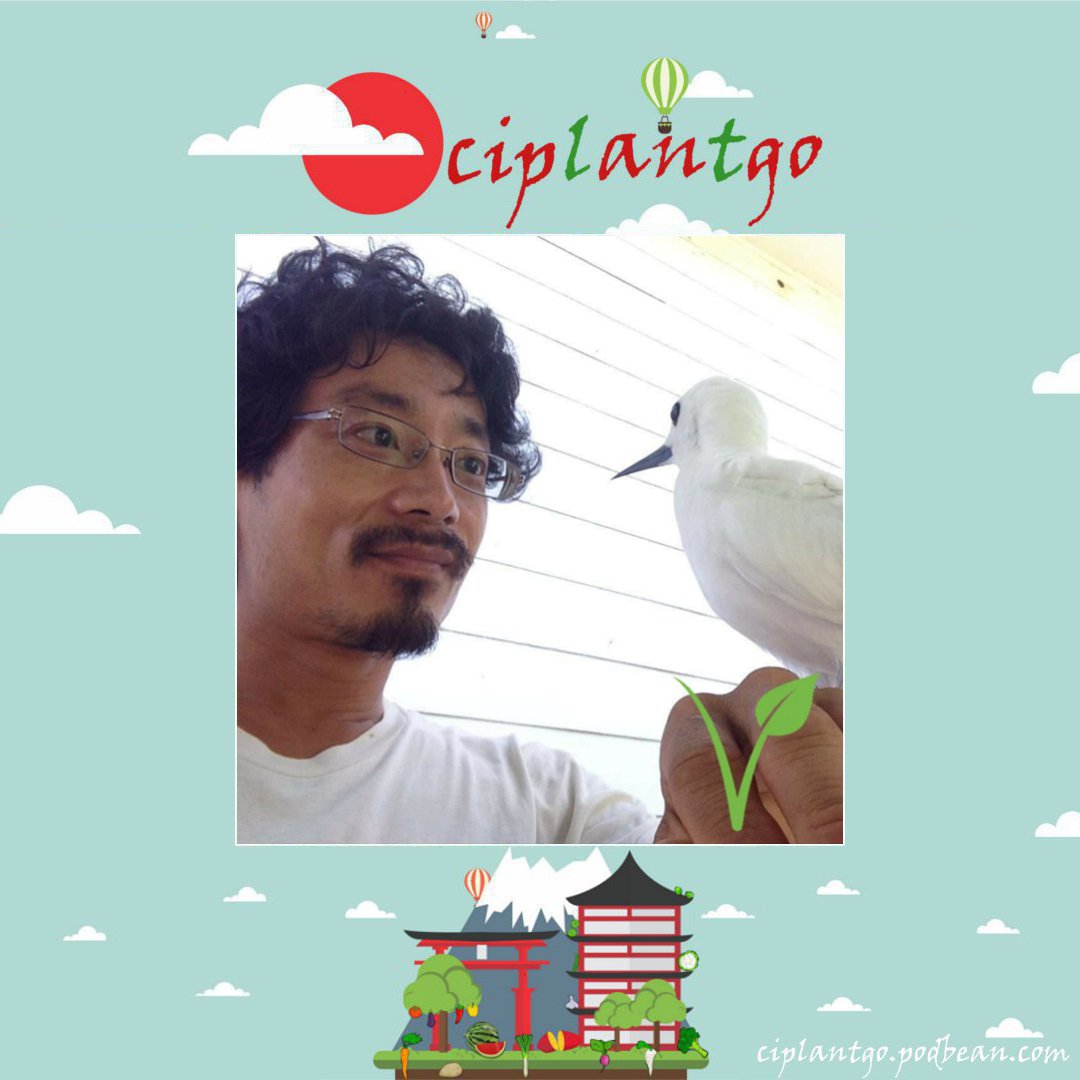 Yuki Takahashi is a former globetrotter and researcher in the field of space exploration who now devotes his time to fight for the animals. He has been working for the ARCJ, the Animal Rights Center Japan, since April 2019.
This episode focuses mainly on Yuki's path to working in Japan last spring. On the way, we explored how Yuki came to grow up both in the USA and in Japan, where he studied, his experience working for SpaceX, his five years of nomadism, and his time in Hawaii. We finally ended by a few rapid fire questions.
Yuki's life sounds almost too unreal to be true. In contrast, as you will probably notice listening to this episode, he is very modest and never brags about his achievements. It was a real pleasure getting to know him more during the two hours and a half we talked together.
Last but not least, you will find in the show notes links to the main animal rights related organizations brought up during the episode, and Yuki's Facebook profile, should you want to contact him.
Without further due, here is Yuki Takahashi.
Content
- Introduction
- 0:01:19s - Yuki's self introduction
- 0:15:29s - Receiving his first Vegan Outreach leaflet...
- 0:25:14s - Working at SpaceX
- 0:34:36s - Starting five years of nomadic lifestyle
- 0:54:42s - Looking of an Animal Rights related job
- 1:01:03s - Volunteering experience at a farm animal sanctuary in Spain
- 1:17:49s - Living in Hawaii: part-time job and activism
- 1:26:33s - Getting an opportunity to work for the ARCJ
- 1:32:09s - Yuki's family and veganism
- 1:43:05s - Yuki's experience at being plant based in Japan
- 1:53:43s - Urban or countryside lifestyle?
- 2:02:11s - Yuki's plans for the years to come
- 2:06:37s - Yuki's take on how to approach veganism
- 2:21:14s - The future of veganism in Japan
- 2:25:26s - Rapid fire questions
Introduction BGM: "Corporate Japan" by Birocratic (http://birocratic.lnk.to/allYL)
Additional notes and links
- Yuki's Facebook profile: https://www.facebook.com/yukimoon
- ARCJ: http://www.arcj.org/en/
- The Humane League: https://thehumaneleague.org/
- Vegan Outreach: https://veganoutreach.org/
- Farm Sanctuary: https://www.farmsanctuary.org/
- The Good Food Institute: https://www.gfi.org/
- ciplantgo Instagram: https://www.instagram.com/ciplantgo/
Play Now