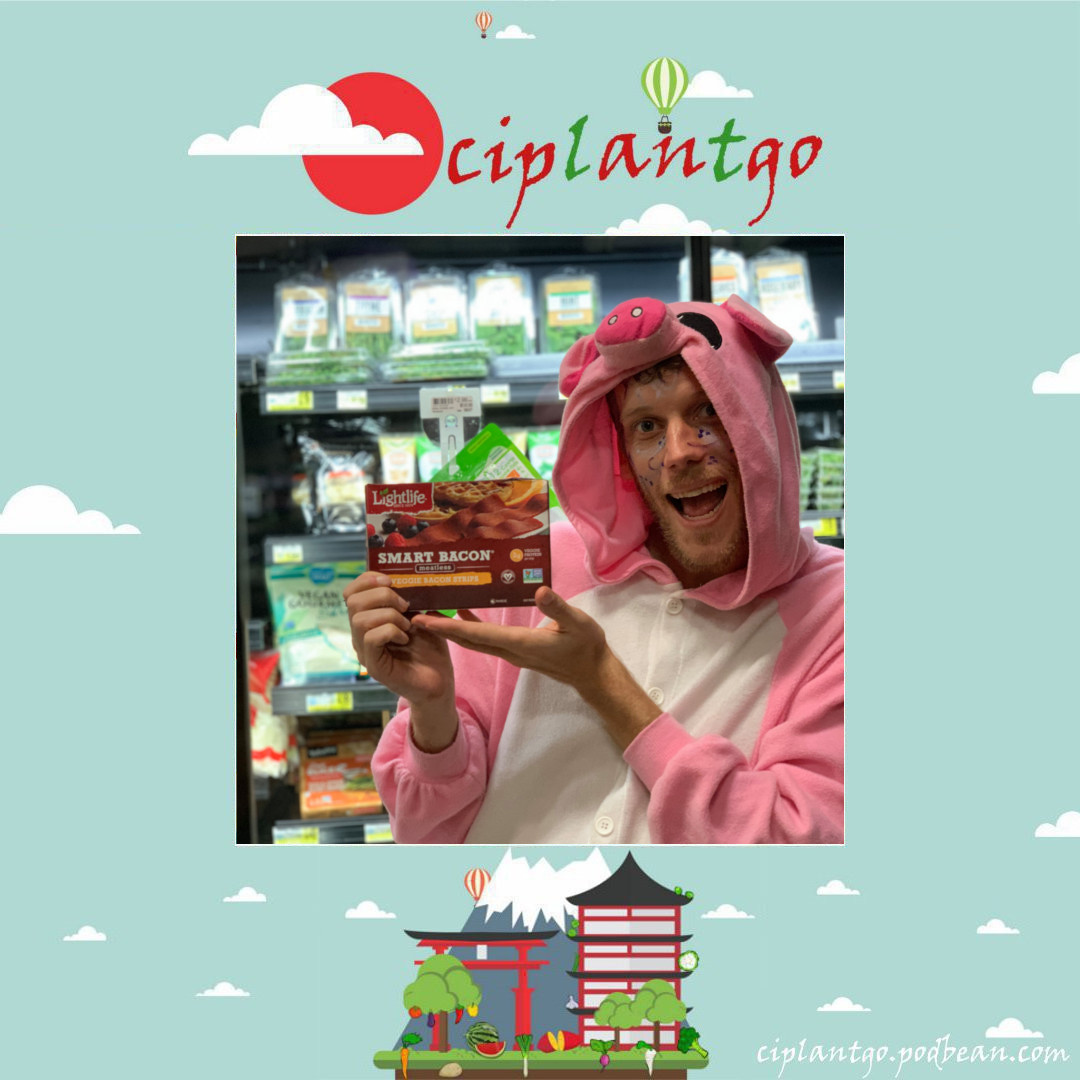 Gray Horwitz is an environmental science researcher currently doing his Masters at Keio University.
During our close to two hours together, we talked about Gray's path towards research, his experience as a lifelong plant based person, the idea of animal consent and the ideal farm, courtyard chicken eggs, mock foods, animal rights activism, happy meat and the philosophy of well being, the best way to spread the vegan message, his five months of veganism in Tokyo, a bicycle tour of Europe he did before Japan, and, finally, whether we would raise our future kids vegan or not.
Listening to Gray's life story was fascinating to me, as was our philosophical exploration of veganism. It was a real pleasure talking with Gray. I hope you will enjoy our conversation as much as I did.
Content
- Introduction
- 0:01:40s - Gray's self introduction.
- 0:05:11s - About Gray's (path toward) research.
- 0:22:02s - Born vegetarian, now vegan.
- 0:33:08s - Is becoming vegan easy(ier nowadays)?
- 0:34:48s - Gray's transition to veganism.
- 0:38:23s - Does the ideal farm exist?... about animal consent.
- 0:44:29s - Are courtyard chicken eggs vegan friendly?
- 0:47:09s - About mock foods: eggs, cheese, meat.
- 0:55:54s - Public reception of PETA's activism.
- 0:58:01s - Nutrition science: how to know what is true?
- 1:06:19s - Would Gray eat lab grown meat?
- 1:11:05s - Is happy meat better than no meat? Discussing the ethics of well being.
- 1:25:35s - Gray and animal rights activism.
- 1:30:43s - Talking veganism to people: connection is key.
- 1:40:01s - Being vegan in Tokyo for 5 months.
- 1:42:30s - Eating out with non vegan friends, or avoiding it?
- 1:47:45s - Gray's bicycle trip across Europe.
- 1:54:05s - Raising kids vegan: for or against?
Introduction BGM: "Corporate Japan" by Birocratic (http://birocratic.lnk.to/allYL)
Additional notes and links
- ciplantgo Instagram: https://www.instagram.com/ciplantgo/
- Earthling Ed free ebook: https://earthlinged.org/ebook
- Earthling Ed 2nd TED Talk: https://youtu.be/byTxzzztRBU
Play Now